---
COMMITTED TO
---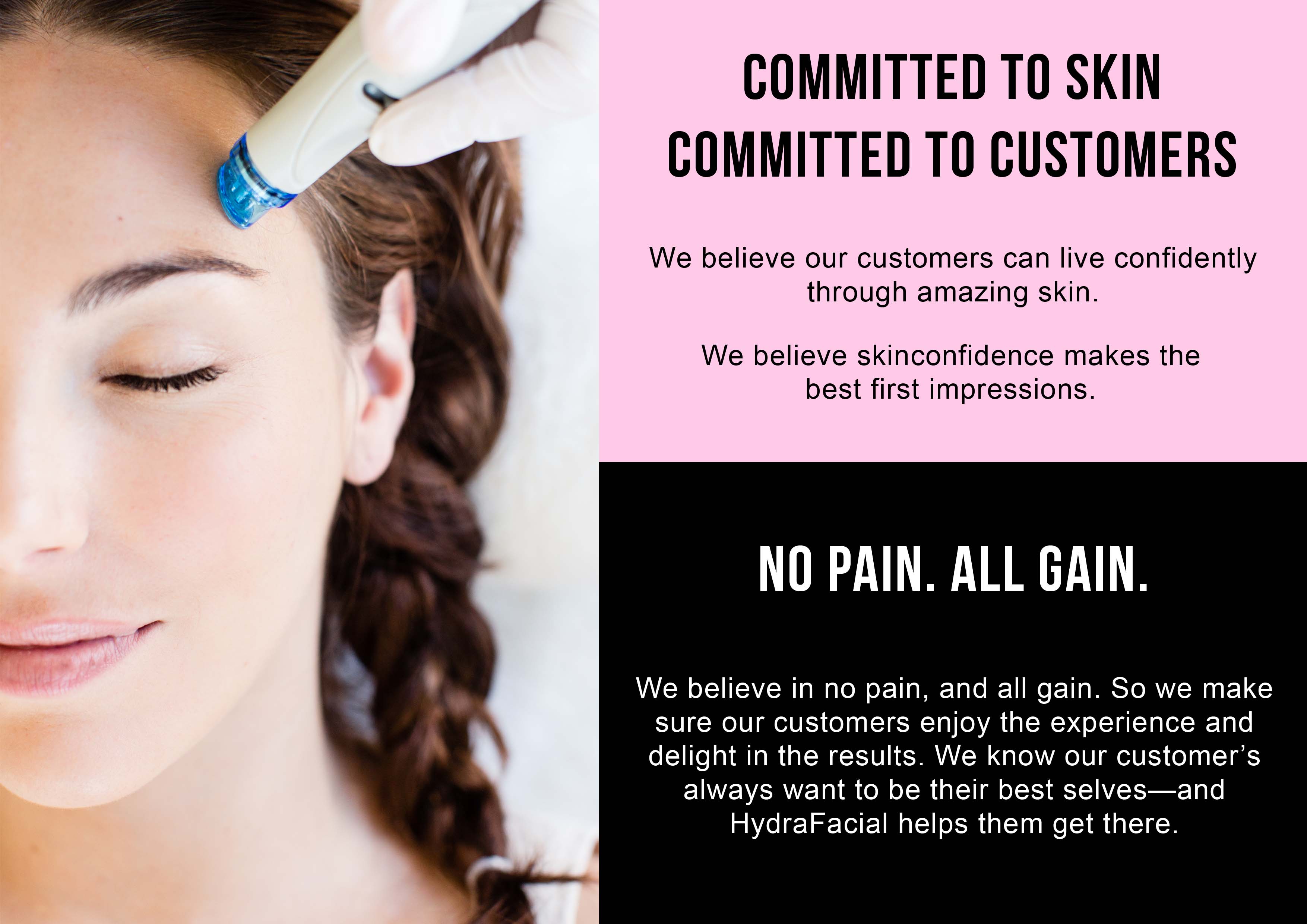 ---
---
---
---
---
---
NECK/décolleté

ARM

HAND

LEG

BACK
Hydrafacial™ Handpiece Cartridge
The Allegro™ is designed to work with the patented cartridge handpiece. Ergonomically designed for comfort, the cartridge handpiece has a contoured grip for easy application, provides measurable serum flow, and is durable and easy to clean. The cartridge handpiece allows you to achieve higher profitability by interchanging specialty solution vials to up-sell each treatment. The vials are convenient to use and compact to store.
---
Vortex Technology™
The HydraFacial™ takes non-ablative facial rejuvenation to a whole new level – two levels above IPL in fact. In clinical studies performed by leading U.S. doctors, the HydraFacial™ was shown to provide better results than many other forms of  rejuvenation.
4-in-1 technology: Vortex-Cleansing™, HydroPeel® Exfoliation, Vortex-Extraction™,  and Vortex-Fusion™
Provides immediate results without downtime
Effective for oily, ethnic, thin, sensitive and  aging skin
Promotes overall skin health
Encourages client loyalty and monthly visitations
Used for sun damage, uneven skin tone, hyperpigmentation, fine lines and wrinkles, dry or dehydrated skin, oily/congested skin, and enlarged pores
Vortex Cleansing™
The HydroPeel® tip hydrates the skin with nutrient-rich solutions, deeply cleanses the pores, and softens and lifts away impurities.
Hydropeel® Exfoliation
The patented HydroPeel® tip has multiple abrasive edges that exfoliate the skin several times each pass to achieve better, even skin resurfacing results without irritation.
Vortex Extraction™
The vortex effect is created to easily dislodge & remove blackheads, whiteheads, and sebum, allowing for quick and painless extractions.
Vortex-Fusion™
The unique spiral design delivers hydrating skin solutions and potent antioxidants into the skin, improving the appearance of hyperpigmentation, oily skin, fine lines & wrinkles.
DISCOVER WHAT MORE YOU CAN DO. GET IN TOUCH WITH US NOW.
2,171 total views, 2 views today