Fotona's QX MAX system is the most advanced Q-switched laser on the market today. It has the power to remove all common pigmented lesions and a broad spectrum of tattoo colors, and additionally offers the ability to provide FRAC3® aesthetic treatments. The QX MAX is built for maximum performance with patented, state-of-the-art innovations to make treatments safer and more effective.
HIGH SINGLE-PULSE ENERGY WITH SUPER FLAT BEAM PROFILE
The QX MAX is one of the highest single-pulse-energy generating Q-switched lasers on the market, with peak power over 320 Megawatts. Groundbreaking solutions such as Fotona's patented OPTOflex® and Vacuum Cell Technologies produce a homogeneous, perfectly shaped beam profile that ensures safe treatments.
OPTOFLEX® TECHONOLOGY
A state-of-the-art, patented OPTOflex® arm is specifically designed to efficiently transmit high-power laser beams. The shape and magnitude of the aiming beam enhances visibility, allowing for easier, faster treatments and greater precision. An ergonomic, lightweight design allows the handpiece to naturally follow hand movements during procedures.
ENERGY FEEDBACK CONTROL
EFC (Energy Feedback Control) is a continuous, self-calibrating, double-channel safety system that actively monitors each individual pulse's energy level. This ensures that the output energy is exactly matched to the practitioner's chosen parameters throughout the duration of each treatment session.
---

---
INTERCHANGEABLE FULL-BEAM AND FRACTIONAL HANDPIECES – FRACTAT TECHNOLOGY
FS HANDPIECES
Fractional Q-s Applications:
Pigmentations
Non-ablative skin remodelling
R-28
For 1064 Nd:YAG and 532 KTP
Variable spot sizes from 2 to 8 mm
R585 YELLOW AND R650 RED
For effective removal of additional colours: green (R650) and sky blue (R585) Courtem

---
R-HX
For 1064 Nd:YAG
Super-flat beam profile
Hexagonal shape for ideal surface coverage without overlapping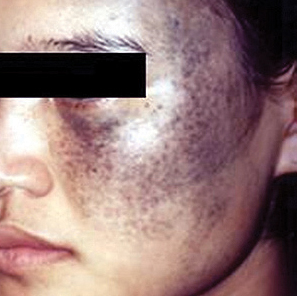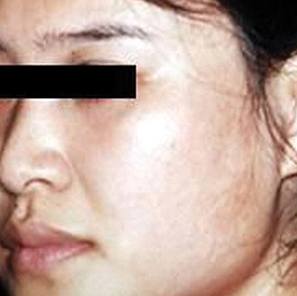 1,553 total views, 1 views today