The Resection Master ensures continuous visualization and allows concentration entirely on the resection procedure. It is no longer necessary to exchange instrumentation repeatedly for manual chip removal – the RESECTION MASTER system performs this automatically and immediately with the integrated chip aspiration function.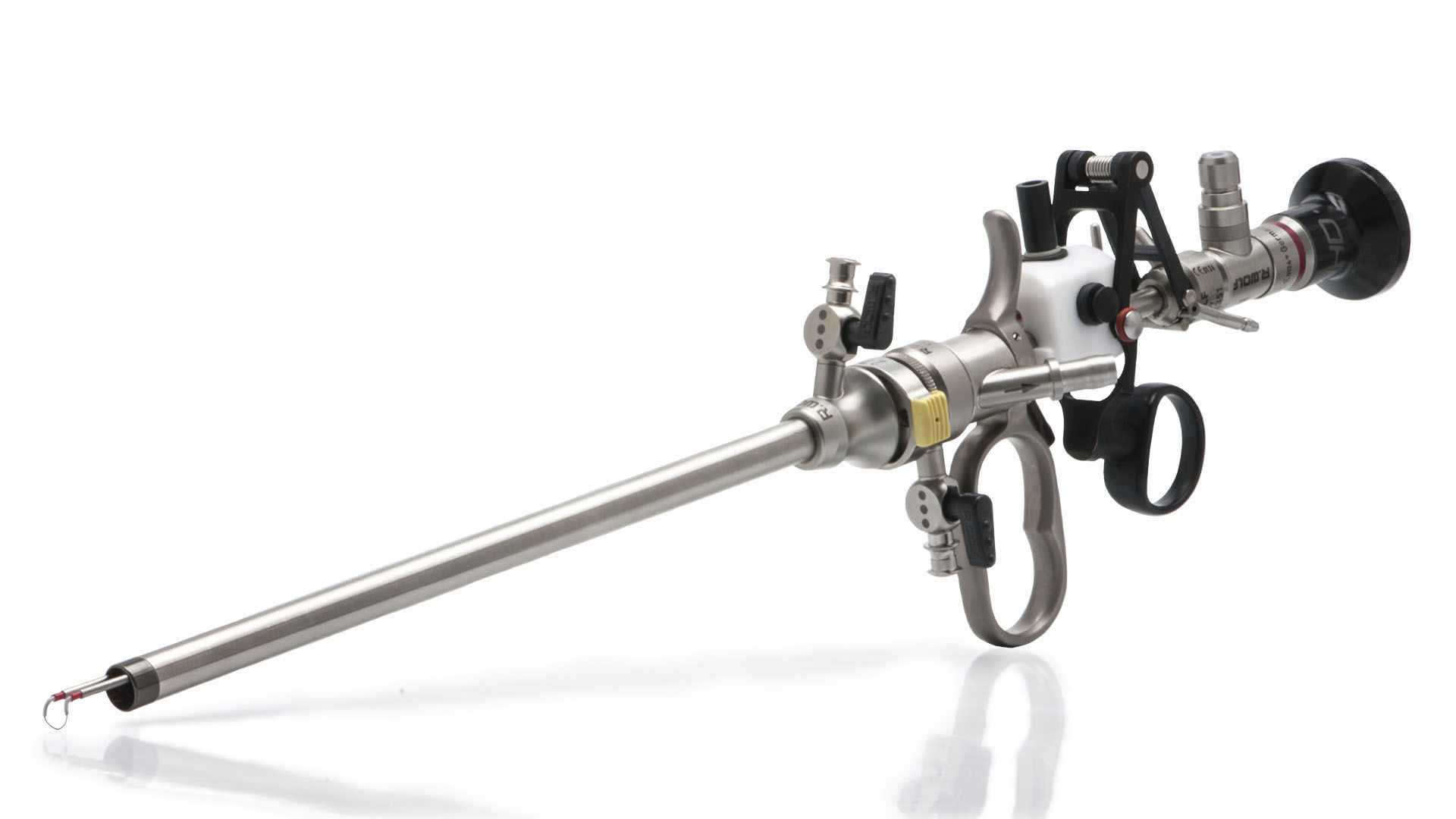 Master Difficult Situations with Ease
When a myoma resection is carried out, the chips from the resection fl oat in the dilatation medium and make a clear view of the uterine cavity increasingly difficult. This increases the risk of perforation as the treatment proceeds. Repeated interruptions of the resection are required for the necessary recovery of tissue chips. This significantly extends operating times and can lead to the so-called "TUR Syndrome". Insertion of the resectoscope after each curettage always entails the risk of a perforation
HYBRID TECHNOLOGY
permits monopolar and bipolar application
SUCTION SHUTOFF
easy suction deactivation by lever on the resectoscope
27 FR. OUTER SHEATH
reduces the insertion resistance
CERAMIC INSULATION ROUNDED AT THE DISTAL END
E-LINE SNAP-ON CONNECTOR SYSTEM
for simple assembly and disassembly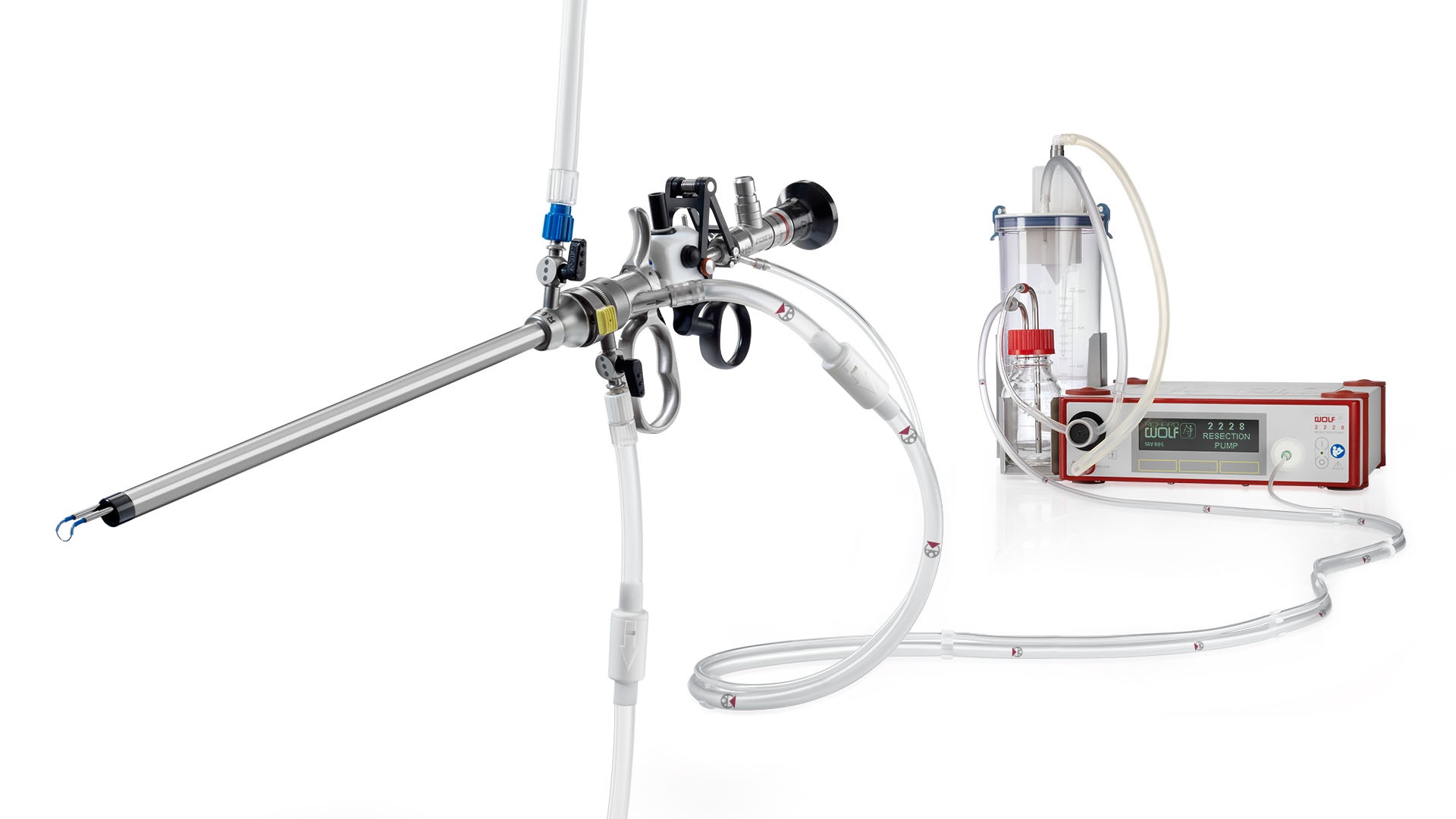 The Resection Master Pump
The RESECTION MASTER PUMP is a highly effective pump unit with innovative pulse suction which permits automatic chip aspiration in the system with the RESECTION MASTER Resectoscope. Extremely short suction pulses keep the loss of liquid to a minimum, effectively preventing the collapse of the cavity.
Discover what more you can do. Get in touch with us now.
989 total views, 1 views today