In response to increased customer requests and due to the rapid developments in laser lithotripsy, R. Wolf, the manufacturer with th ewidest range of uretero-renoscopes,decided to develop a new ultra thin uretero-renoscope. This ultra thin uretero-renoscope is taking its place not only in paediatric urology but also in stone therapy in adults.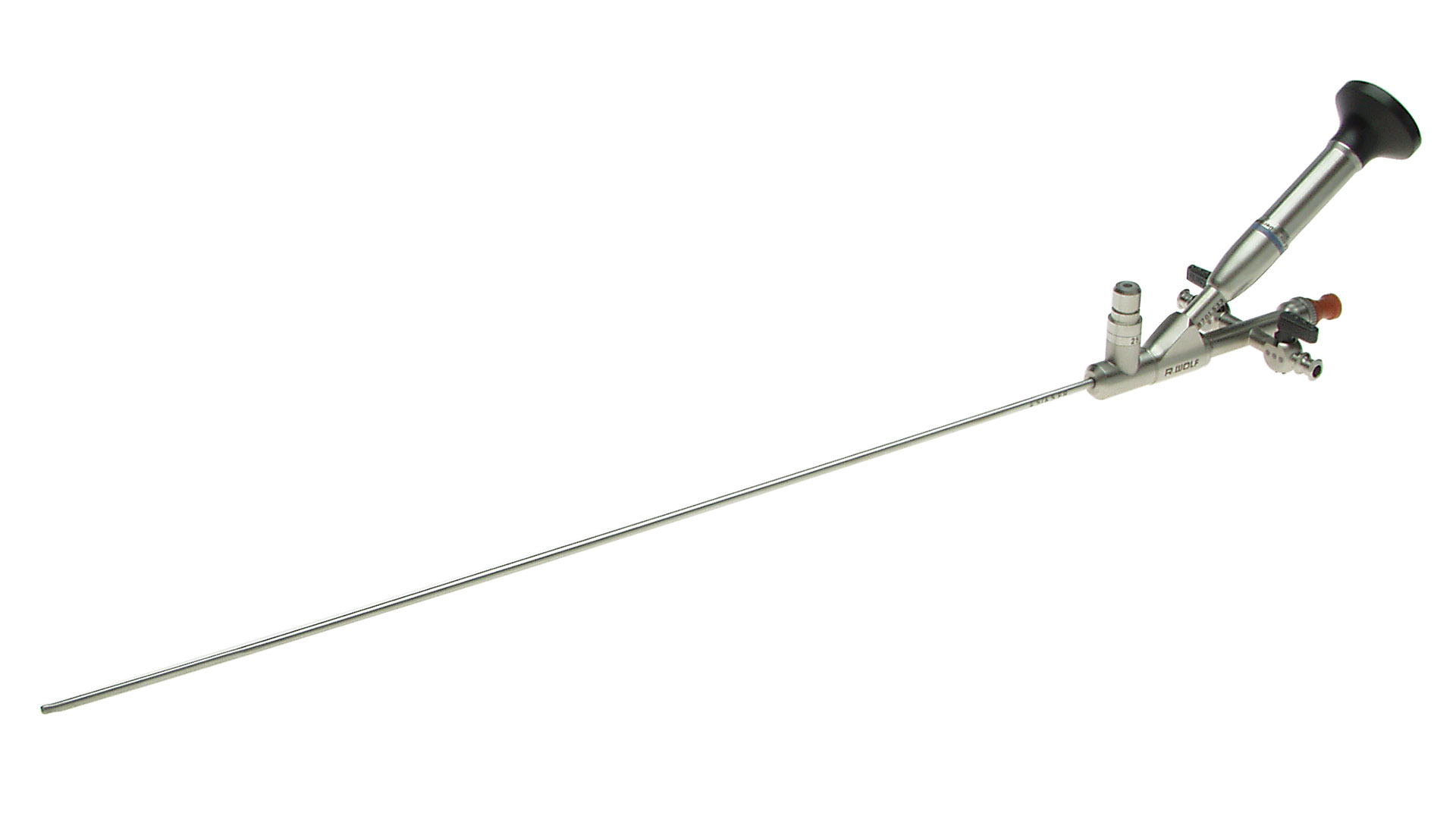 The currently thinnest fibre uretero-renoscope on the market will certainly not only impress you because of its elegant appearance. With its small dimensions, it is no problem to insert and is easy to work with. Despite its filigree appearance, it is semi rigid and never the less very robust. But it is not only the extremely small dimensions of only 4.5Fr. At the distal tip that will win you over, the instrument also provides you with an excellent, sharp endoscopic image and has extremely good flow characteristics. An oval irrigation and probe channel ensures not only optimum irrigation but also enough space for the required instruments. Due to its dimensions, the instrument also allows users to practise so-called"primary ureterorenoscopy". When necessary, the prior placement of aureteric catheter can be dispensed with, saving both time and money. This absolutely unique ultrathinuretero-renoscopecan,of course,be used everywhere where therapy in the urinary tract is practised. Its great advantage becomes clear,of course,when used in conjunction with a laser or LithoClast® and in paediatric urology departments. With its excellent characteristics, this instrument can be used without compromise.
Discover what more you can do. Get in touch with us now.
959 total views, 1 views today