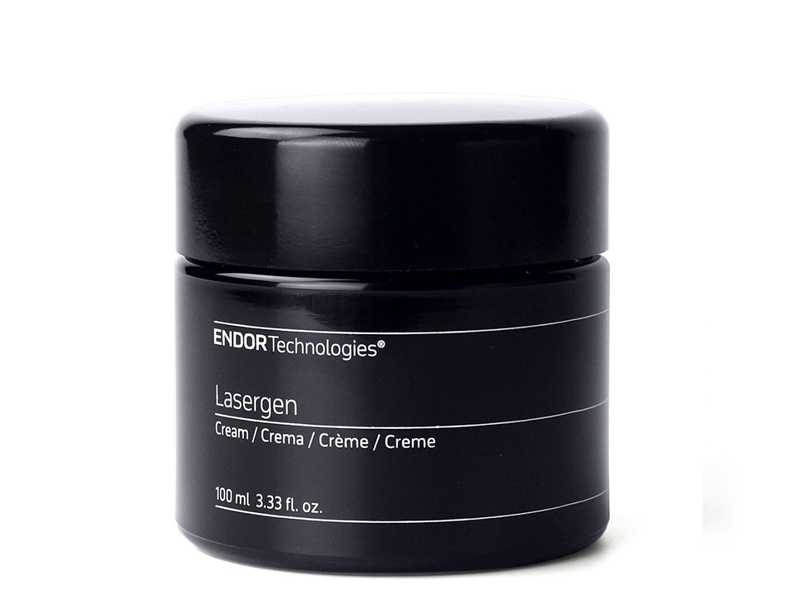 Ablative laser is widely used in dermatology and aesthetic medicine. After the treatment, the skin is damaged and inflamed. One of the most severe side effects is post-inflammatory hyperpigmentation that usually occurs in the treated area.

Lasergen with gold nanoparticles conjugated to hyaluronic acid covers all the skin needs after fractional ablative laser treatment. It keeps the skin protected and moisturized enhancing its recovery, reduces the appearance of post-inflammatory hyperpigmentation & improves the reduction of acne scars compared with isolated laser.
---
THE FIRST CARE THAT COVERS THE 3 MAIN NEEDS OF THE SKIN AFTER ABLATIVE LASER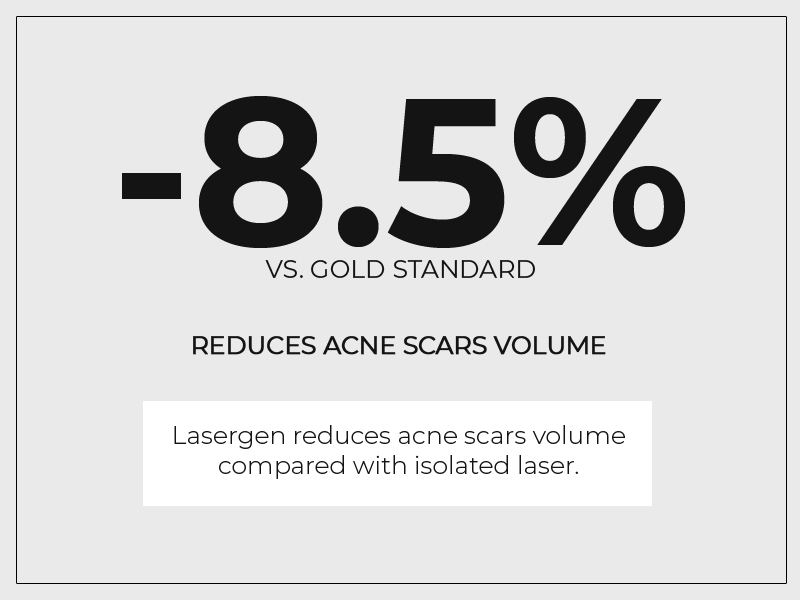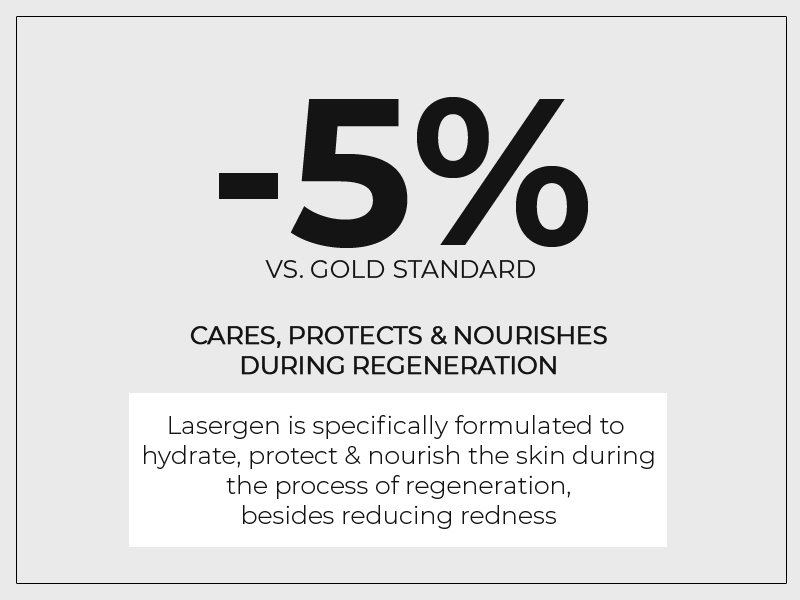 Clinical trial vs. gold standard in 25 patients during 28 days. After fractional ablative laser, a post-laser reference treatment is applied on one half of the face and Lasergen on the other.

Day 1 right after ablative laser application.

Day 28 after ablative laser application.
486 total views, 1 views today