The RetCam 3 and RetCam Review
Software enables trained staff to capture digital photographs in the hospital and send them electronically for review by a qualified physician.
UNSURPASSED DETAILS
The RetCam 3 enables the capture of brilliant, full color images that can be used for immediate assessment of the retina and anterior chamber. Stunning digital images can be sent electronically to the ophthalmologist for immediate interpretation.
ADVANCED IMAGING
Save full-resolution videos. Extended video duration allows 2-minute recording. Still photos can be captured individually, during video recording, or extracted from a video after the exam.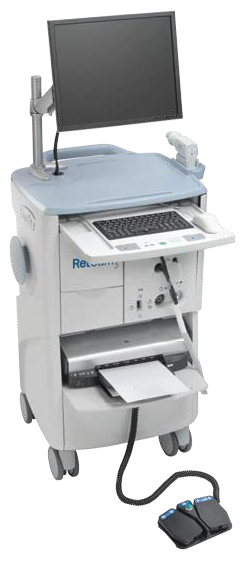 IMAGE ANNOTATION
Now you can draw discrete lines, enter notes, and encircle any area on captured images.
PROVEN PERFORMANCE
Clarity is pleased to introduce the RetCam 3, our advanced, fully integrated system that delivers the next generation of ophthalmic visualization, photo documentation, and ease of use.
ERGONOMIC HAND PIECE
The new ergonomic hand piece enables comfortable handling and hand manipulation for easier image capture.
NEW INTEGRATED PATIENT AND EXAM MANAGEMENT
At-a-glance listing of patients with advanced patient search capability. Search by patient, doctor, pathology, exam date and more
Conduct common operations from a single screen – add new patients or exams, edit, review, print, and import/export images
View drop down thumbnails of multiple exams and multiple patients
NEW IMPORT/EXPORT FEATURES
Patient files are now DICOM compatible for transfer into your EMR system
File names and export locations can be customized for improved organization and back-up operations
Newly imported patient files are uniquely marked for easy identification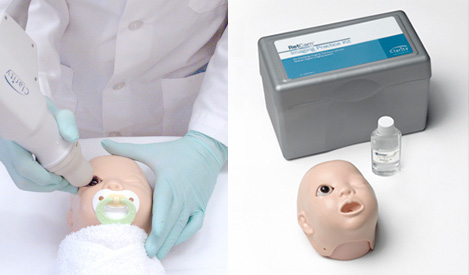 This unique and valuable training tool is ideal for helping clinicians new to the RetCam system to gain familiarity, and for experienced users who would like to practice their imaging skills. It includes a realistic "eye", designed to simulate an ROP condition, including the demarcation line and neovascularization. The kit also includes helpful accessories for conducting productive user training sessions.
---
Maintains RetCam imaging skills
Facilitates training of new RetCam users
Hands-on practice with online training modules
Learn new/advanced RetCam techniques
Discover what more you can do. Get in touch with us now.