Surgical CO2 Laser System
For Ulimate Precision
The Surgical CO2 Laser System For Ultimate Precision
The CO2 Laser has been proven effective for treatment in General Surgery, Dermatology, Plastic Surgery, Urology, Dentistry and OB&GYN Medicine. It is today's modality of choice for various procedures. Thanks to the CO2 Technology, Cosmopulse prevents bleeding therefore improves visibility in the operating area.
You will find our all-rounder a very useful aid in your daily work, and your patients will be more than satisfied with the results of their treatment.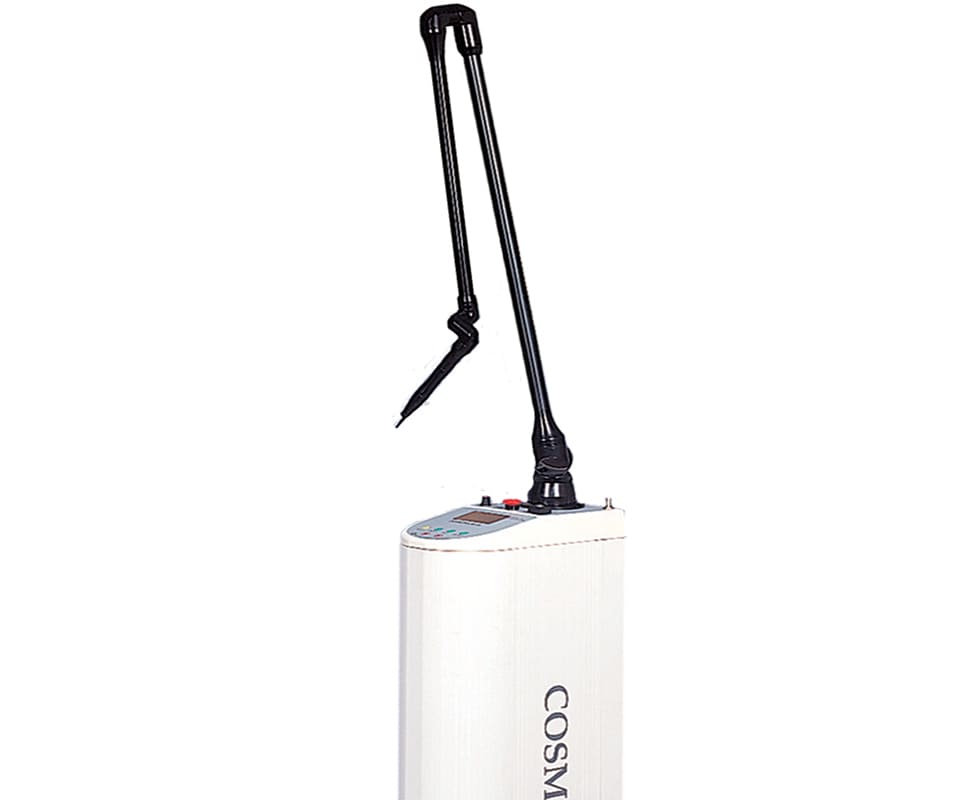 Reduction in Recovery Time, Pain-scarring and Infection Risk.
Thanks to the CO2 Technology, its laser beams enable extremely accurate and scar-free treatments. This advanced technology also prevents bleeding and improves visibility in the operating area.
• Cost effective
• Lightweight and Small footprint
• User-friendly
• Super Pulse mode (Continuous, Single, Repeat)
• Extremely accurate and scar-free treatment
• Reduction in recovery time, pain scarring and infection risk
Cosmopulse 25
Laser type
CO2 Laser
Laser tube
SEALED-Off CO2
Wavelength
10, 600 nm
Operation Mode
Continuous wave
Super Pulse (Continuous, Single, Repeat)
Power-on-tissue
Continuous: 1-25W
Super Pulse L 0.5-5W
Time Range
0.01-1.00 sec on/off in adjustable steps
Aiming Beam
655nm, adjustable intensity
Delivery system
7 joints articulated mirror arm with handpiece
Electrical requirements
220-240 VAC, 50/60Hz
Cooling system
Water cooling with sealed closed circuit
Dimension
400 x 460 x 960 (W x D x H)
Weight
45kg
Let a Servicom product expert show you how the Cosmopulse 25 can help transform your patients – and your practice.
Request for a Free Product Demo Here Now
Description
Surgical CO2 Laser System