STREAMING
FOR FAMILIES
The arrival of a new family member is an exciting and emotional event. But when the newborn's first few critical days, weeks or even months are spent in the NICU, parental joy is tempered by the unease of separation and the stress of fitting in regular visits.
THE NEXT
BEING THERE
Bonding between parents and their new baby is as important in the NICU as it is at home. NICVIEW is designed to help families develop that bond with their preemie or hospitalized infant, even when they cannot be at the bedside. Parents, siblings and relatives get to know their newborn by watching daily progress.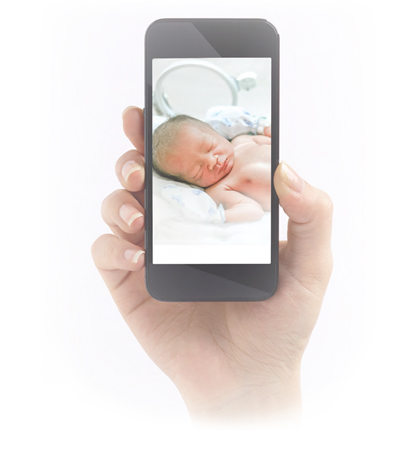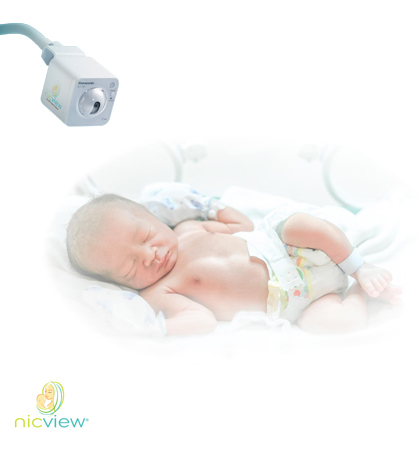 ---
---
Family-centered Care

Making parents feel more involved strengthens trusting relationships and provides reassurance, allowing healthcare professionals to focus on the job of caring for their NICU patients. This simple device provides a value-added service for parents and relatives, increasing patient satisfaction.

Safe With Bank Level Security

Viewing of the baby's intimate environment is protected by encrypted transmissions. Live streaming is only accessible to specified users using passwords issued by the NICU. No recordings are made, and no images are stored.

Simple

An unobtrusive camera mounted close to the bed delivers streamed video images around the clock, so that families can watch their newborn anytime, anywhere – on any device with internet access.

Easy To Use

Simple, secure, sign in access – no software downloads. Designed for use by family and relatives of all ages and in all locations. 24/7 customer and technical support team on hand for families and clinical staff.

Managed by the NICU

NICU determines camera positioning and programs viewing times. Nursing staff can turn off camera when handling infants. NICU issues user names & password. Caregivers in the NICU remain in control of video streaming at all times, and can manually disable cameras during treatment

Easy to Install

User front end configured for each healthcare facility. Minimum bandwidth usage. Minimal footprint & seamless integration into NICU workflow

Marketing Tool

Offering a valued service for parents helps strengthen your healthcare brand. Device co-branding provides sponsorship opportunities. Monthly analytics to monitor usage and devices
Discover what more you can do. Get in touch with us now.
1,245 total views, 3 views today