The Dermalux Tri-Wave MD is a ground-breaking medical device powered by proprietary LED technology for the most advanced phototherapeutic and photodynamic treatments in the global aesthetics market.
The futuristic free-standing design enables treatment for the face and the body within one device. The articulated LED panel is easily adjustable for both focused intensity treatments and larger body areas.
The Tri-Wave MD delivers clinically evidenced Blue 415nm, Red 633nm and Near Infrared 830nm wavelengths at an amplified optical power for effective photo biomodulation of targeted cells with proven results. The proprietary LED technology enables individual, concurrent and sequential wavelength treatments to promote maximum cell activation.
Operated by a full colour capacitive touch screen the system offers a range of new and advanced medical protocols including Photodynamic Therapy (PDT). Skin specific pre-set and post treatment protocols can be customised with three power output settings. Bespoke protocols can be programmed based on delivered joules or time.
The Tri-Wave MD is the ONLY device in the market to deliver 3 wavelengths simultaneously at the optimum power for superior and lasting result. It offers the perfect complexion boost and can be integrated to enhance and accelerate treatment results.
Clinically Proven Wavelength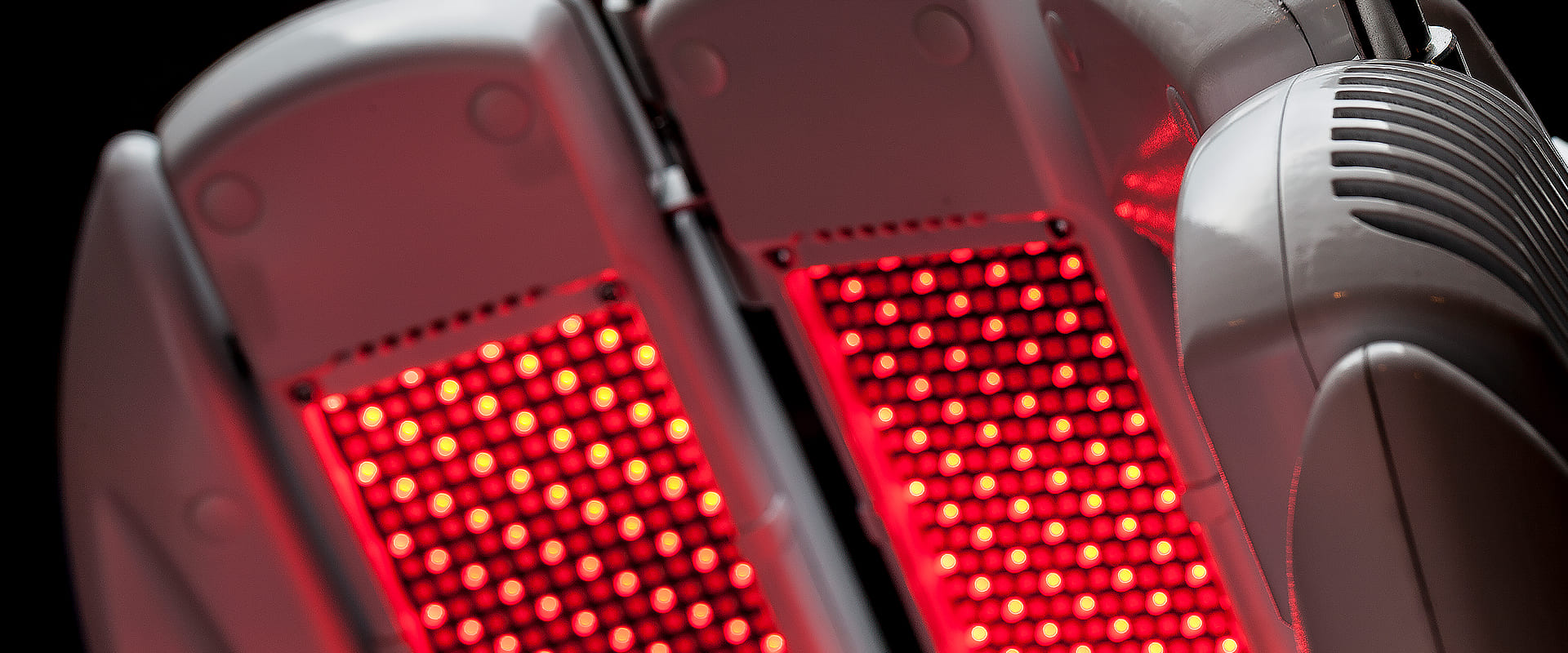 Blemish fighting blue light destroys the bacteria which causes acne and improves skin clarity without irritation. It also has a calming effect for problem skin conditions.
Rejuvenating red light energizes cells to accelerate renewal, boost collagen and elastin production and increase hydration for smooth firmer skin. Ideal for restoring vitality and glow.
Regenerating Near Infrared light offers advanced rejuvenation benefits, promotes healthy skin, calms redness and irritation and helps to reduce pigmentation.
For enhanced and accelerated results, Dermalux therapy uniquely delivers multiple wavelengths treatments that are tailored to your skin condition.
Device Feature
Dermalux Tri-Wave MD
Wavelengths
415nm
633nm
830nm
Single Wavelength Mode
✓
Multi Wavelength Mode
✓
No. of Protocols
18
Pre-Set Protocols
✓
Custom Protocols
✓
Photodynamic Therapy
✓
Standard Treatment Time
20 minutes
Post Treatment Time
10 minutes
Application
Face & Body
Articulated LED Head
✓
No. of LED Panels
4
Number of LEDs
1440
DOSE (j/cm²)
8-240
Intensity (mW/cm²)
7-200
Treatment Area
792 cm²
Treatment Delivery
Bed & Chair
System Size
Standard
System Dimension (mm)
H: 1400
W: 500
D: 700
System Weight (Kg)
72
Let a Servicom product expert show you how the Dermalux Tri-Wave MD can help transform your patients – and your practice.
Request for a Free Product Demo Here Now